François-Henri BRIARD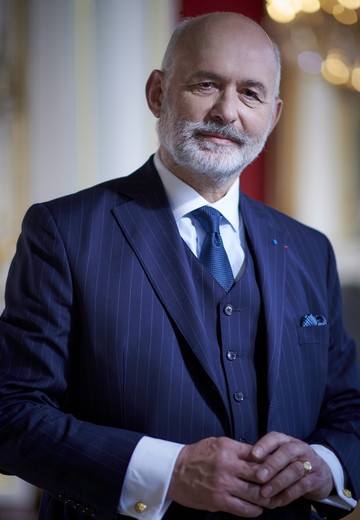 Partner, Supreme Court Attorney
Education:
Post graduate degree (DEA) in Private Law, University of Paris II (Panthéon-Assas)
Graduate of the Paris Institut d'Études Politiques, Public Service section
Graduate of the European Communities University
Successfully completed the certification examination for admission to practice before the Council of State and the Court of Cassation (CAPAC)
Second Secretary of the pleading competition for counsel admitted to practice before the Council of State and the Court of Cassation (1985)
Auditor, National Defense Higher Education Institute (IHEDN), 2005-2006 national session, CASTEX class
Practice areas:
All matters within the jurisdiction of the Council of State and the Court of Cassation, in particular:
Public business law
Economic regulation
Competition law
Broadcasting law
Real estate and urban planning law
Tax law
Social economy law
European Union law
U.S. law
François-Henri Briard is a Knight of the Legion of Honor, an Officer of the National Order of Merit and a Knight of the Palmes Académiques.
He was a member of the Governing Board of the Bar of the French Supreme Courts (2003-2005).
François-Henri Briard was a trustee of Sarah Lawrence College in New York for eight years. He is President of the Institut Vergennes, a member of the U.S. Supreme Court Historical Society and an honorary member of the Society of the Cincinnati and of the Sons of the American Revolution. He is also an expert with the Federalist Society, a U.S. think tank that focuses on constitutional and judicial issues (https://www.fed-soc.org/experts/detail/franois-henri-briard).
He is a member of the Institute of Consulting Tax Attorneys (IACF) and an associate member of the Academy of Moral Sciences, Letters and Arts of Versailles and Ile de France.
He is a member of the French Navy civilian reserve with the rank of frigate captain and has been awarded a medal by the voluntary military services. On behalf of the Firm, he received the Military Reserve Prize (2011).