Presentation of the Firm
The Cabinet Briard is the descendant of a long lineage of lawyers who have practiced this profession for nearly two centuries, and is one of 64 French law firms who are authorized to plead before the Council of State and the Court of Cassation.
The Cabinet Briard comprises a sole partner and several legal teams, all of whom engage in appellate practice before the French supreme courts in civil, criminal, administrative and tax matters. The Firm also appears before all administrative courts, as well as the European courts, and represents litigants in domestic and international arbitration matters.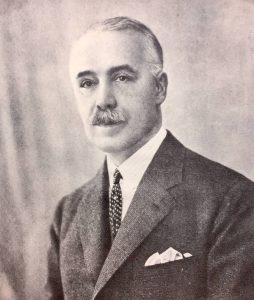 Before the current partner, the holders of this office included Jean Labbé, a member of the French Institut, Léon Labbé, a member of the Council of State, and Jean Labbé. The Firm has long been a wellspring of law professors, judges, lawyers and diverse leaders (Michel Debré, a former Prime Minister, Cardinal Pierre Gerlier, "Righteous Among the Nations" and Primate of the Gauls, Chief Justice Christian Gabolde, etc.). Numerous law professors continue to work with the Firm on its cases.
In addition, the Firm has a partnership with the French armed forces, and its associates include several French navy reserve officers.